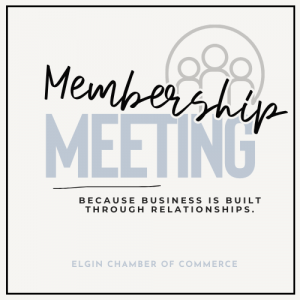 Our monthly membership meetings are the perfect way for you to build your business. We will host a meeting 10 months out of the year and they will each be structured a little differently. Whether you want to hear updates from our community leaders, educate yourself on hot topics, or learn all about our nonprofits, this is the place to be. We mix this in with networking only luncheons and will throw in some specialized speakers. Why should you come to a luncheon? Well, because business is built through relationships.
We will feature different catering options from none other than Elgin Chamber members and are grateful to all of our partners who will be sponsoring our luncheons this year. Keep an eye for the full year calendar that will be coming out soon.
1st Thursday's of the month
First Baptist Church of Elgin, TX
11:30 AM - 1:00 PM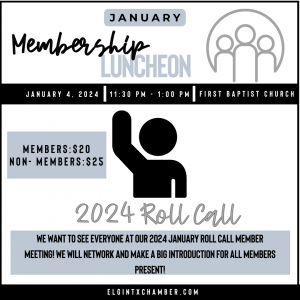 Calling all members!!!
We want to take advantage of the new year and have our first roll call meeting. What does that mean? Well, we want to see how many of our members we can pack in a room. We won't have a true agenda in January, instead we want to give you the opportunity to stand up and introduce yourself. So, let's start the new year right and head over to the First Baptist Church for true fellowship and networking. Don't forget your business cards as we will have two separate give aways. One will be for those that bring their business cards and the other will be for those that RSVP.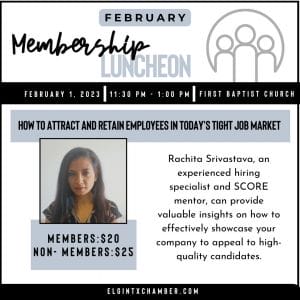 Has hiring taken over too much of your time? Are you struggling to get applicants to show up to interviews or accept an offer? Unravel the secrets that hiring gurus often keep to themselves. How to Attract and Retain Employees in Today's Tight Job Market will be presented at our next Chamber meeting by Rachita Srivastava, a veteran hiring expert and SCORE Mentor. Rachita will share her insights on what's required today in the ever changing world of Instagram and TikTok to make your ad stand out, capturing the attention of more applicants. She will also guide attendees on the art of selling your company during interviews, ensuring that potential candidates are not just evaluated but enticed by your company's culture and opportunities. Learn essential tips and techniques to retain your existing team, vital when retaining talent is as crucial as attracting it. Don't miss this chance to enhance your hiring strategies and elevate your workforce management skills. Join us on February 1st and empower your business for success in the competitive world of recruitment.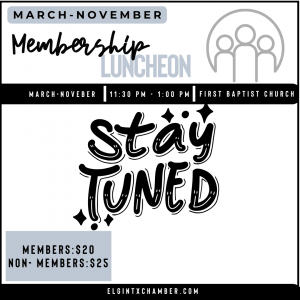 We are working hard to finalize our 2024 calendar. Stay tuned for the complete line up, which will be out by December 31, 2023.