Chamber Member Benefits & Sponsorships
The Elgin Chamber of Commerce is committed to promoting and serving our business members.
Member benefits include but are not limited to:
Listing in our Visitor's Guide/Membership Directory/Website
Monthly luncheons for networking opportunities.  (First Thursday of the Month) updates on chamber businesses and informative programs
Referrals to customers calling, e-mailing, writing the Chamber for business information
Brochure/Flyer Display at the Chamber office for promoting business members
Opportunities to distribute your business information
Bi-Monthly e-mail updates on Chamber news and upcoming events
Business Expo – Chamber sponsored Trade Show to promote Business members
Business After Hours – quarterly event providing networking and socializing for members
Opportunities to get involved in the Community through involvement in committees sponsored by the Chamber of Commerce; Membership, Tourism, Special Events, Education and Community Development.
Ability to promote your business in the Annual Teacher Welcome Bags event and in Relocation bags
Sponsorships & Advertising
The Elgin Chamber has a a sponsorship for you, and if not currently listed below we will work with you  to custom create one that will reach your target audience. **Contact the Chamber for more information.
Current Sponsorships Available:
eNewsletter Sponsor
Western Days Sponsor
Annual Banquet Sponsor
E.A.T. Luncheon Sponsor
Website Banner Ads
Elgin First - Tiered Sponsorship
This Chamber Sponsorship program was created to fit the needs of the membership. It allows increased recognition, visibility and enhanced member services. By participating in the Elgin First - Tiered Sponsorship Program it also communicates your investment and commitment to the Elgin Chamber of Commerce. By working together, we build a better Elgin and a stronger Chamber. Please note that all three levels include your regular membership dues along with all the other benefits listed.
Gain access to discounts and perks through your membership with the Elgin Chamber of Commerce!
We are always looking for ways to improve your membership experience and we will continue to add benefits whenever we can.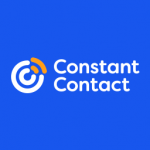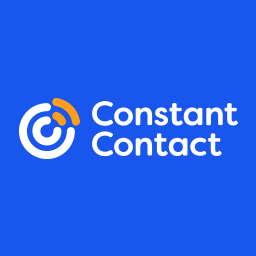 SAVE UP TO 25%! Use the leading email marketing service to connect with your customers and take advantage of a special member benefit. The Chamber has partnered with Constant Contact®, the leading email marketing service for small businesses, to bring you a great way to stay in touch with your most important audience - your customers. With Constant Contact, email marketing is easy, affordable, and effective. There are three great ways to build your business: Emails, surveys & event marketing. There's no better time to try email marketing.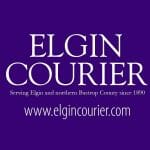 The Elgin community is very fortunate to have an active, community driven newspaper like our Chamber member, the Elgin Courier. We are proud to partner with them as they offer discounted advertising rates to all our active Chamber members.