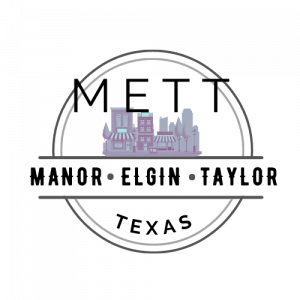 Join us for the first METT Business Summit! Focusing on the growth, development, and opportunities for businesses on the 290 & 95 corridor, this event will be jam packed with information. 
We are thrilled to have this event covered by the Austin Business Journal. We believe their participation in the selection of questions and moderating the panel, will be key in providing us with purposeful and intentional conversation for both small and big businesses alike.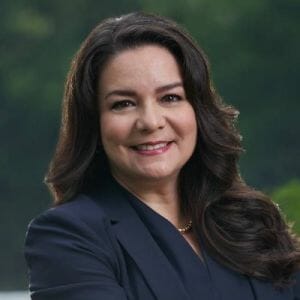 Adriana Cruz
Executive Director of Economic Development & Tourism
State of Texas
In October 2019, Adriana Cruz was appointed to lead the Governor's Economic Development and Tourism Office. The Office markets Texas as one of the world's premier business and travel destinations. As Executive Director, Cruz provides leadership to Business and Community Development, Economic Development Finance, Texas Tourism, Texas Workforce Investment Council, Texas Music Office, and the Texas Film Commission.
Cruz has more than 20 years of leadership experience in economic development, marketing, and international business. Prior to her appointment to lead the Texas Economic Development and Tourism Office, Cruz was President of the Greater San Marcos Partnership, the regional economic development organization established to encourage and nurture economic growth in San Marcos, and Hays and Caldwell Counties. Previously, Cruz was the Vice President of Global Corporate Recruitment for the Austin Chamber of Commerce.
In April 2020, Cruz was appointed by Governor Greg Abbott to the Strike Force to Open Texas, a team of nationally recognized private and public leaders to advise the Governor on safely and strategically reopening the state of Texas. In January 2020, Governor Greg Abbott appointed Cruz to the Advisory Council on Cultural Affairs, and named her vice chair of the council. In 2021, the Governor appointed Cruz to the Texas Freight Advisory Committee and the Broadband Office Board of Advisors. She also serves on the Texas Economic Development Council and the Texas Workforce Investment Council. In addition, from 2016 to 2019, she served on the Texas Economic Incentives Oversight Board, to review the efficiency of Texas' incentive programs.
In 2016, she won the Austin Business Journal's Profiles in Power: Central Texas Women of Influence Award. Cruz holds a B.B.A. in Marketing from the University of Texas at Austin, has been married for 34 years to her husband Rik, and has three grown children living in the Austin area.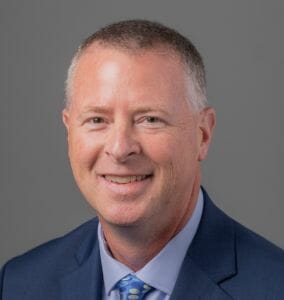 Tucker Ferguson, P.E.
Austin District Engineer for TxDot
Tucker Ferguson, P.E., is the district engineer for the Austin District of the Texas Department of Transportation. Appointed to the position in June 2019, he is responsible for the management, direction and administration of all planning, design, construction and maintenance, and operations programs for nearly 9,500 miles in the 11-county region of central Texas (Bastrop, Blanco, Burnet, Caldwell, Gillespie, Hays, Lee, Llano, Mason, Travis and Williamson counites).
Tucker is overseeing the largest reconstruction of I-35 in more than 50 years. The multi-billion-dollar Capital Express Program will add one to two managed lanes from SH 45 North to SH 45 Southeast.
Prior to moving to Austin, Tucker served eight years as district engineer for TxDOT's Beaumont District. There, he led the response and recovery efforts in the aftermath of Hurricane Harvey in 2017.
Before joining TxDOT in 2011, Tucker served in a variety of engineering positions over a 22-year career at the Pennsylvania Department of Transportation.
He is a graduate of the University of Pittsburgh at Johnstown, where he received his Bachelor of Science degree in Civil Engineering Technology in 1988. He is a registered professional engineer in the states of Texas and in Pennsylvania and has served on numerous AASHTO technical committees and task forces.
Tucker has been married to his wife Lisa for more than 30 years.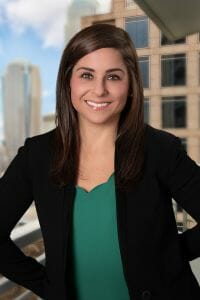 Moderator: Abby Mellott
Market President & Publisher, Austin Business Journal
Abby Mellott is the Market President and Publisher of the Austin Business Journal. Mellott returned to the Austin market in March 2022, after working in North Carolina for the past seven years. Her tenure with American City Business Journals, ABJ's parent company, spans over 17 years, five of which were spent in Austin where she oversaw marketing and events for ABJ from 2010-2015.
In her role as market president, Mellott leads the entire ABJ team to execute the mission of helping local executives and entrepreneurs grow their businesses, advance their careers, and simplify their professional lives. She oversees the coordinated efforts of editorial, advertising, events, administration, and audience development to promote growth in all areas.
Other responsibilities include communicating vision and strategy, brand management, budget creation and adherence, editorial oversight and editorial board, market share growth on all platforms, identifying and developing talent, new revenue generation, event concepts, planning and execution, community and civic involvement and relationship-building at the senior executive level.
As a brand ambassador of the ABJ, Mellott is also responsible for active community engagement to ensure the organization is connected at all the right levels with area businesses and organizations. Mellott currently serves on the board of directors for Austin Habitat for Humanity, Better Business Bureau, regional council for GirlStart and a member of the Austin Area Research Organization (AARO).
An Ohio native and graduate of Ohio Wesleyan University. Mellott resides in Dripping Springs with her husband, Josh, and nine-year-old daughter Addison.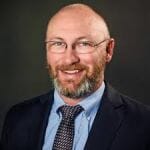 Bryan Bracewell
Owner, Southside Market & Barbeque
President, Elgin EDC
Bryan Bracewell is the 3rd generation of his family to own Southside Market & Barbeque based in Elgin, Texas. Southside was founded in 1882 and is the oldest BBQ restaurant in Texas. A graduate of Elgin High School and Texas A&M University, Bryan currently resides in Bastrop, Texas with his wife Rachel and twin sons Chase and Nathan. Bryan is also a Board Member and the current President of the Elgin Economic Development Corporation.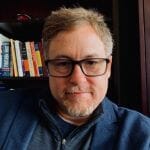 Dr. Chris Cervini
Vice Chancellor for Community and Public Affairs at Austin Community College  (ACC)
Dr. Chris Cervini is Vice Chancellor for Community and Public Affairs at Austin Community College District (ACC). In this role, he is responsible for engaging ACC's external stakeholders to create deeper connections between the college and community. Cervini works with local chambers of commerce, community organizations, and elected leaders at the local, state, and federal levels to advocate for the college and its students. In this role, he oversees the Center for Nonprofit Studies (Nonprofit Austin), ACC's elections and voter registration efforts, and its community engagement initiatives.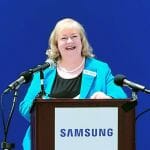 Michele Glaze
Head of Communications & Community Affairs for Samsung Austin Semiconductor
Michele Glaze is Director of Communications and Community Affairs at Samsung Austin Semiconductor, leading communications and corporate citizenship strategies that preserve, protect and promote the brand with employees, nonprofits, public officials, media and the Central Texas community.
She also served as Chief Development & Marketing Officer for Boys & Girls Clubs (Austin Area), Director of Community Advancement at USAA, and spent 17 years at Dell, Inc. in several departments including the Dell Foundation, Public Sales Line of Business, Public Affairs, Corporate Communications and Services Marketing and Corporate Responsibility.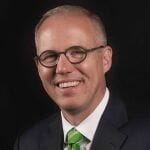 Brandt Rydell
Mayor, Taylor, TX
Assistant General Counsel for the Electric Reliability Council of Texas, Inc. (ERCOT)
Brandt Rydell was elected to City Council, District 3 in May 2012, He was first sworn in on May 17, 2012. He was reelected in May 2015, May 2018 and May 2021. He has served as mayor since May 2017. His current term expires in May 2024.
A Taylor native, he graduated from Taylor High School in 1989. He earned degrees in English and history from the University of Arkansas and received his law degree from the University of Texas School of Law. He is employed as assistant general counsel for the Electric Reliability Council of Texas, Inc. (ERCOT).
Prior to his election to the council, he served five years on the Planning and Zoning Commission. He serves on the Executive Committee of the Capital Area Council of Governments (CAPCOG). He is also a volunteer for the Taylor ISD student mentoring program and Taylor Meals on Wheels.
Mr. Rydell is married to Julie and they have four children.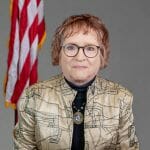 Debbie Charbonneau
President/CEO
Manor Chamber of Commerce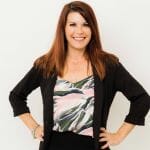 Veronica Seever
President/CEO
Greater Elgin Chamber of Commerce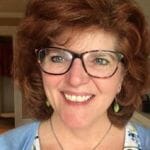 Tia Stone
President/CEO
Greater Taylor Chamber of Commerce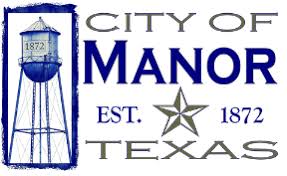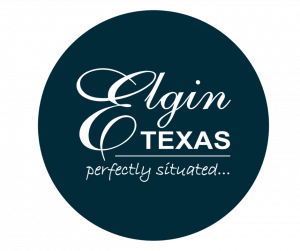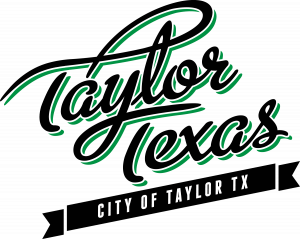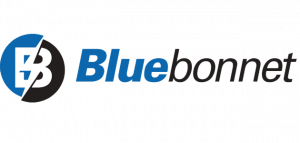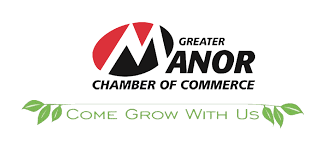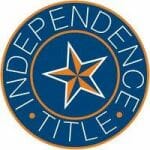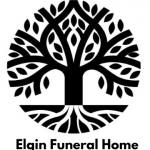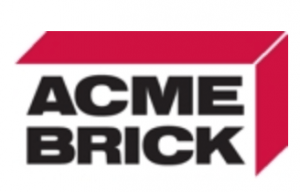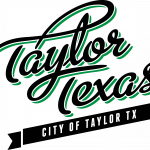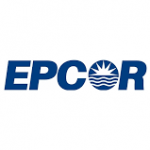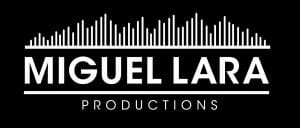 Elgin Economic Development Corporation
The Nitsche Group
Workforce Solutions of the Rural Area
Bluebonnet
Independence Title
First National Bank
Bluebonnet
City of Manor
Austin Title Company
Jeanette Shelby Realty
Elgin Independent School District