The Western Days Festival has been a part of the Elgin community for over 50 years
Western Days serves as Elgin's annual homecoming celebration and is always held during the last week in June. Throughout the multiple-day affair, events are held including a parade, carnival, live music, vendor marketplace and sports tournaments. The grand finale is held on Saturday where guests can peruse the wares of artisans and craft vendors at an outdoor market place while listening to live entertainment throughout the afternoon. The festival is packed full with fun activities for all ages making this a great family-fun event!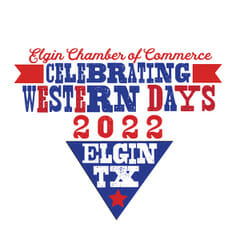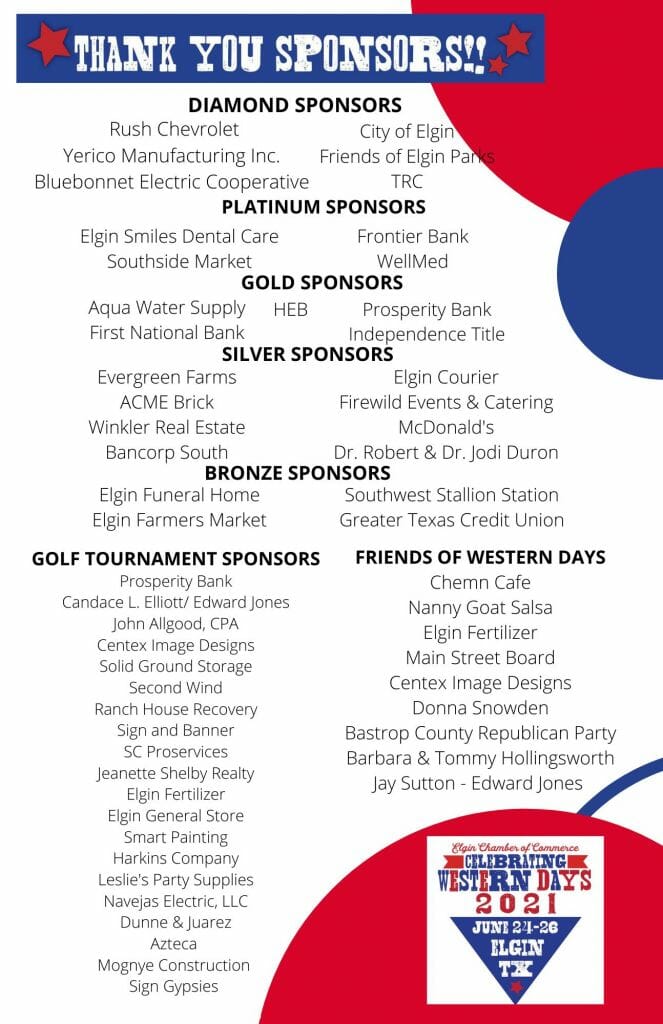 Coming Soon!
2022 Vendor Application
2022 Vendor Rules
2022 Parade Form Pack
2022 Western Days Tournament Forms
Coming Soon!
2022 Horseshoe Tournament Entry Form
2022 Volleyball Tournament Entry Form
2022 Softball Tournament Entry Form
For more information, please call the Elgin Chamber of Commerce at 512-285-4515 or email us at info@elgintxchamber.com.